On the afternoon of October 11, Ye Yuwang, the director of the Student Division of Guangdong Vocational and Technical College, and his team came to our hospital for research and exchange.
At the symposium, Vice President Zeng Jun briefed the visiting guests on the overall situation of the school and the development history of the college. The organization management, education and training, practice platform and teacher training of the innovation and entrepreneurship work of our school were introduced in detail. The guests and the host exchanged frequently and the atmosphere was strong.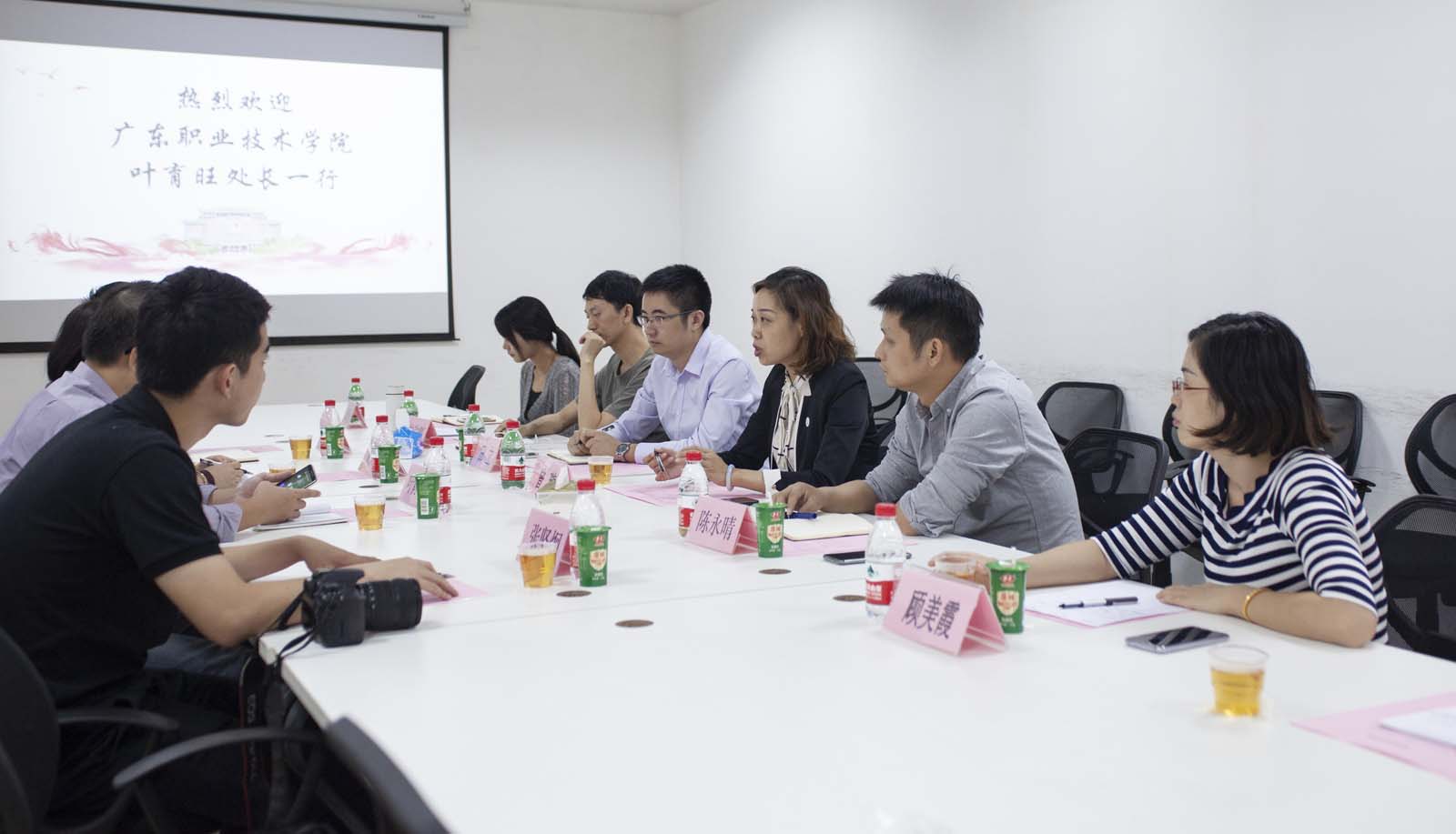 After the meeting, the visiting guests also visited the Yanshan District Liyuan Innovation and Entrepreneurship Incubation Base and the Taishan District Chuangke Space.